Messages and data are sent to the PDR12 pager module through Vodafone's national Paging Network.

"The Vodafone Paging digital network reaches over 98% of the UK's population. Using advanced technology, it offers excellent levels of reliability.

The map below is based on verified computer predicted coverage, the detail of which may be limited by its scale. Please note that coverage can be adversely affected by your surrounding environment, such as mountainous regions, basements and tunnels, etc.

Extended coverage is available through selected pagers only." ( Source: Vodafone )
Please wait - map is loading...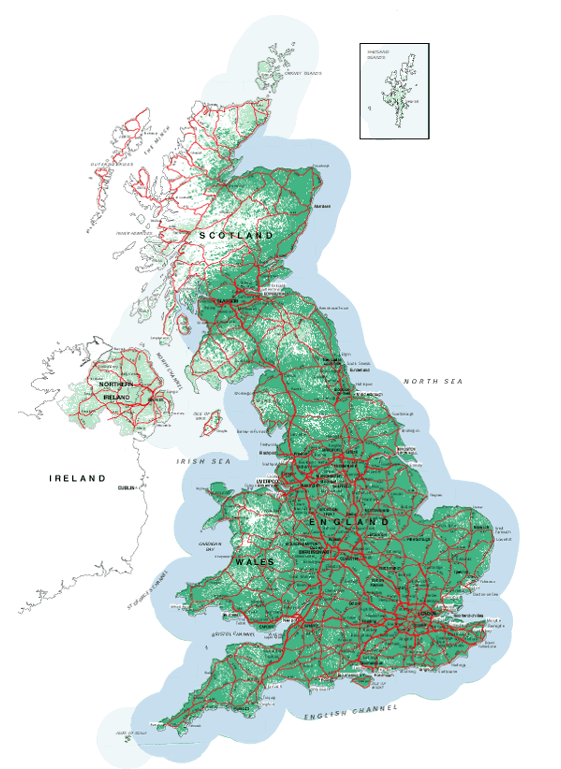 ---
Back to:
[Home] [News] [Products] [Services] [Support] [Download] [Contact] [Sales] [Links]
Copyright © 1999-2014 Radiocom Electronics Ltd. All Rights Reserved.